Before You Go
Demonstrations and protests occur often throughout Peru as a response to local labour or social issues. National strikes can be called at short notice and can cause disruptions of road works that may result in unavoidable itinerary changes. Anyway, Inca Trail Machu does everything possible to minimalize such impacts as well as to either avoid any extra cost that may arise or to put such an extra cost at a minimum level. Nevertheless, we are not liable for such circumstances that our outside of our control. For that reason, we advise travellers to Peru to count with an emergency fund for such an in predictable case.
Please read through the following document carefully!
Tour Guide & a Inca Trail Machu Representative: All Inca Trail Machu adventurous group tours are accompanied by a Inca Trail Machu Tour Guide, a Representative or an expedition team. The aim of our Tour Guides is to take a hassle out of our customers' trips and to help them to have the best trip possible. The Tour Guides provide information on places visited, offer suggestions of what to see and to do, recommend a good place to eat and introduce to his/her colleagues. The Guides have a broad general knowledge of each country visited during a tour, including historical, cultural, religious and social aspects. We also use local Tour Guides where we think that more specific knowledge could add more enjoyment to visited places.
---
Essentials Peru
+ More details
When to go Peru
+ More details
What to bring on a Hike
+ More details
Things to do in Peru
+ More details
Getting to Machu Picchu
+ More details
Inca Trail Trek & Tours FAQs
+ More details
Camping Equipment
+ More details
How to Book & Payment
+ More details
Booking terms & conditions
+ More details
Coronavirus Travel Policy
+ More details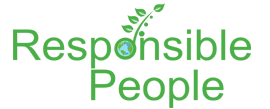 The Responsible People foundation is registered under the Peruvian Non-Profit Organization Act. With an annual contribution from
Inca Trail Machu
, we support our operating costs as well as a significant portion of project development costs.