How to Book the Inca Trail permits?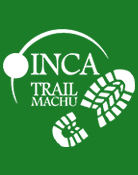 Choose your best options hike to the Inca Trail Tours; INCA TRAIL MACHU is best tour operator and offers 2, 4, 5, 7 days hiking to the Inca Trail or if you have more time, you can choose the travel package to Peru included the Inca Trail to Machu Picchu.
Check the spaces availability for the Inca Trail with us. Once found your travel, BOOK ONLINE, it is easy book online!.
Inca Trail Machu has a team based in Cusco who are able to book and collect your trail.
This means that as soon as your permit is confirmed, you are 100% guaranteed to trek on the date that you want to travel.
Once confirmed the spots available. We require the 50% of pre-payment for your Inca Trail permit and other 50% you can pay in cash in Cusco.
In case, the Inca Trail to Machu Picchu, it is sold off, we can recommend the best alternative hike to the Inca Trail. There are best option to hike to Machu Picchu