With the new regulations introduced in 2001, only officially sanctioned travel operator are permitted to organize group treks along the Inca Trail. With the higher-end agencies, it is usually possible to assemble your own private group with as few as two hikers. Budget trekkers will join an established group. In addition to cost, hikers should ask about the group (10 or fewer is best), the quality of the guides and their English-speaking abilities, the quality of food preparation, and porters and equipment. You should also make certain that the Inca Trail Machu tour operator guarantees daily departures, so your´re not stuck waiting in Cusco for a group to be assembled.
Inca trail Machu Tour Operator has the authorization of GECETUR and SERNANP to operate legally and responsibly the Classic Inca Trail and rest of the tours. Our trips are designed to be different, and its important for us that we are great value for money, for the cost of your journey you will take unforgettable memories home with you, we know the best things to see and do in Peru, so you will get the best for your money and time, in fact we will save you the cost of a single room when booking a double room on our grouped service trip.
Also, our company is fast at the time of answer any doubt or question of a traveler. In addition, we use a clear, precise and pleasant language. In this way, misunderstandings that may cause problems are avoided. Inca trail Machu practices the philosophy of responsible tourism, involving good treatment on the part of its staff and the respect and care of tourist circuits.
Best Inca Trail Tour Operator 2024
Experienced Tour Guide, English speaking
We have been one of the leading trek operators in Cusco since 2016
Specialist operators for international tour companies.
Top-notch English and Spanish speaking tour guides
We are compromised with our porters and communities and a truly awareness of environmental sensitiveness.
A liscensed tour guide for 8 trekkers, two licensed tour guides from 8 up to 16 trekkers.
Nutritious, well-balanced, hearty and healthy buffet meals with fresh, high quality ingredients, high in energy value and prepared carefully to avoid illness.
Meals are included, except for the first and last meals
Drinking water since the second day to fill up your water container for the day hike
Oxygen bottle and first aid kit
Gentle wake up each morning! with a hot drink (coca tea, chocolate, coffee, etc)
Accommodation, food & transport, permits and entrance fees for our porters
We catter for any food restriction
Daily afternoon tea
Private bus to head trail
Best time to return from Aguas Calientes to Cusco
Entrance fee to main sites
Clean quality brand new camping equipment, 2 people per tent (4 season tents)
Comfortable sleeping foam roll matts
Dining and kitchen tent, camping tables and stools
Toilet tent
Fairly treated porters carry all heavy gear, camping equipment (tents, dining tents, cooking tents, food, cooking gear, etc.)
Inca Trail Machu hires peruvian professional staff like guides, assistant guides, chefs, and porters and pay them with good wages far lots better than other tour companies do.
Inca trail Machu is recognised as an honest peruvian company paying taxes to the state and is recognised as a well-established tour operator by all peruvian tourism institutions: SUNAT, AATC, DIRCETUR, INRENA, etc
Camping equipment included: Double tent, Inflable mattress (Terma rest mattress), Pillow, Blanket, click here
Chef (He will prepare special food for your trek and If you are a vegetarian, please advise us in advance. A vegetarian meal option is for NO extra cost!)
Porters: Included the extra porters, Inca trail Machu will provided the duffel bag for your personal belonging
Inca Trail Small Group
Minimun: 02 trekker
Maximun: 08 trekker
Inca Trail Machu is speacilist in small group, the minimun is 2 people and maximun 8 people, usually when you will have a big group (10 - 25), you can't appreciated the beatiful landspaces or maybe you need to run in the trails or tours, because there are some people walk fast or slowly. Remenber your hiking to Machu Picchu, Inca Trail, Salkantay trek or Peru packages tours, "it is not competitions". Our guide walking with you and you can enjoy your trails and tours. In the Classic Inca Trails or Salkantay Trails, there are much people and if you would like to introduction other people, our guide will help you.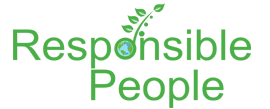 The Responsible People foundation is registered under the Peruvian Non-Profit Organization Act. With an annual contribution from
Inca Trail Machu
, we support our operating costs as well as a significant portion of project development costs.