Easy to watch, full of stunning footage and beautifully written, with your travel guides, you can revisit your favourite places of the Machu Picchu, Inca Trail, Cusco or find a future adventure tours in Peru.
Virtual Tours of Machu Picchu involve the exploration around the lost city of the Incas and the best destination of Peru.
Watch the videos. Inca Trail Machu Tour Operator prepared the best videos found online about the Machu Picchu city, Inca Trail and the best destinations of Peru. This is the best alternative to known the Peru deep it.
We have the best videos of Peru activites such trekking, hiking, rafting, natural and history and also we have the Peruvian gastromic.
It's important to keep that incredible spirit we feel while travelling alive once we come back home. From mouthwatering cookbooks to moving operas, here are some of our favourite ways to re-create life-enriching experiences after you return.
Peru Treks
Peru Rainforest
Peru Culture
Peru Holidyas
Pisco Peru
Machu Picchu Virtual Tour
In this YouVisit website, you can explore and discover the Machu Picchu with your mouse. There you will have a guided tour around of Machu Picchu in English.
Inca Trail Virtual Tours
This "Inca Trail Virtual" uses google map and a real-time interactive map to walk the famous trail that leads to Machu Picchu from anywhere.

The Inca Trail is one of the most visited tourist attractions in the world, and with good reason. The 26.2 mile trail takes you to Machu Picchu - one of the New 7 Wonders of the World.
Over 1 million people hike this trail every year, especially in summer. This year, the pandemic kept people from visiting as Peru struggles to keep the virus under control. But a virtual Inca Trail makes it possible for people around the world to "Machu Picchu Trek" from wherever they are.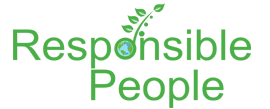 The Responsible People foundation is registered under the Peruvian Non-Profit Organization Act. With an annual contribution from
Inca Trail Machu
, we support our operating costs as well as a significant portion of project development costs.