Are you thinking about having the greatest adventure of your life? The first thing that comes to mind is probably going through the experience of the Salkantay Trekking.
The famous Salkantay Trek (or Salcantay Trek), is a trek opened to everybody, with no limitations. Connecting the city of Mollepata, Cusco with Machu Picchu, the Salkantay Trek is an ancient and remote footpath located in the same region as the Inca Trail Peru where massive snowcapped mountains collide with lush tropical rain forests. The name Salkantay is a quechua word meaning "Savage Mountain". The Salkantay Trek to Machu Picchu, was recently chosen as one of the 25 best trekking adventures of the world by the National Geographic Adventure Travel magazine. Our classic Salkantay Trek To Machu Picchu is a custom-designed alternative to the traditional Inca Trail. Because of the beaten path, this is a cutting edge experience for adventurous travelers looking for some more adrenaline in their lives. With more spectacular views, the Salkantay Trek offers the solitude and peaceful contemplation such a sacred valley deserves.
Inca Trail Machu is commited to provide excellent service to our customers, this is why here we give you 10 important tips to take into consideration when planning your adventure in Cusco.
1. It is extremely important to arrive to Cusco some days before doing the Salkantay Trek To Machu Picchu 3 or 4 days prior the trek should be enough. Remember that Cusco is at 3,399m above sea level and if you are not used to this, it can affect you in different ways such as having headaches, dizziness, loss of appetite, trouble sleeping or shortness of breath.
2. You can do the Salkantay Trek on your own but it is not recommendable. We strongly recommend hiring a Travel Agency which provides suitable, guided and safe tours to make your experience a great and unforgettable one.
See more:
3. The Salkantay Trek lasts between 4- 5 days, make sure you hire the best Travel Agency which can provide special gear to experience the best adventure of your life. These agencies must give tourists equipment such as personal tents, toilet tents, sleeping bags etc…
4. Weather is very varied on this trek, due to the fact that it winds its way through wildly different terrain at different altitudes. Temperatures here, and at the nearby Soraypampa campsite, can fall below freezing. While hiking you must make sure to bring the following:
A backpack with a change of clothes for the whole period of the trek
Rain gear (jacket and pants if available) or rain poncho (plastic ponchos can be purchased in Cusco)
Strong footwear, waterproof trekking boots recommended
Sandals or jogging shoes for a higher comfort while at camp
Warm clothes, including jacket, fleeces. Thermal clothing is also recommended, especially for sleeping.
Flashlight/headlamp and batteries.
Hat or cap to protect you from the sun, rain and cold
Sun block
After-sun cream or hydrating cream for face and body
Insect repellent – minimum recommended 20% DEET – no malaria risk has been reported
Handkerchiefs
Toilet paper
5. The Salkantay Trek is not run as a race and there is always a large discrepancy in people's walking ability. There will always be a staff member at the back of the group to ensure you are not left behind and can take things at your own pace.
6. There are no toilets on the wilderness route, so you must make sure you bury all waste. Mountain streams will be the main washing facility! Take plenty of toilet paper with you, and antiseptic wipes / anti-bacterial hand gel.
7. Make sure you tell relatives or friends that you will be out of cellphone coverage while doing the style="font-weight: bold;"> Salkantay Trek. Once you are there you will get sporadic phone coverage during the trek and there will not be anywhere whilst trekking to charge your phone.
8. If you have children you must take this into consideration: Children under 14 years old are not allowed to do the trek, and children who are over 14 years old should be in good physical shape and used to hiking long distances.
9. For an average traveller or tourist, Salkantay Trek is considered a challenging but certainly not impossible hike. Due to the physical demands, anyone who wishes trek to Salkantay should at least be moderately fit.
10. Visit our website Inca Trail Availability or contact our sales department to check about availability of your hiking or packages tours to Peru. And remember at Inca Trail Machu we are here to offer you the best service ever.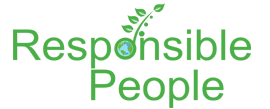 The Responsible People foundation is registered under the Peruvian Non-Profit Organization Act. With an annual contribution from
Inca Trail Machu
, we support our operating costs as well as a significant portion of project development costs.