Nothing says "Cusco" quite like a sweater, shawl, poncho or scarf woven from the hair of the cute and cuddly alpaca.
Andean Cuisine: Where else in the world will you find roasted cuy (guinea pig) and alpaca steaks rubbing shoulders on fine dining menu?
Inca Architecture: How did the Inca construct stone walls so precisely using 15 century technology, how could they position a temple so it would be iluminated best at the exact moment of the solstice. The power of the history's secrets.
Layered Religion: Like that church's architecture take a closer look at the walls every Catholic church was built on the site, and often on the foundation of an Inca huaca, or sacred place.
Hoteles with History: Cusco's hosteries are brim with history. Many are former convents, monasteries, dwellings of sacred women, or palaces of Spanish conquerors.
Plaza de Armas: Flanked by the city's most impressive colonial churches and lying on hallowed Inca ceremonial group, Cusco's Plaza de Armas is the city's heart. You'll find ancient Inca walls holding up baroque colonial buildingn, inside of which some of the city's most comtemporary restaurants and shops lie inside.
North of the Plaza de Armas: Head away from the colonial center to the city's more modern section, through wich runs the traffic heavy Avenida el Sol. There's noise, pollution and roast chicken shops everywhere, yet even in the midst of this colonial and Inca gems are found here lies Cusco's star attraction, Qorikancha the Sun temple.
Side Trips-The South eastern Urubamba Valley: What really made the Inca civilization si successful?. Their appreciation of a good view Gorgeous Andean landscapes characterize almost every important Inca site in the area that surrounds Cusco.
Sacred Valley of the Incas: The Urubamba river crosses through a quiet valley between the towns of Pisaq and Ollantaytambo on the north of Cusco, which offers a good selection of hotels and restaurants, stunning views and a slower pace of life than the big city. The lower elevation and warmer temperatures are added bonuses. It is the principal route to Machu Picchu and Inca Trail.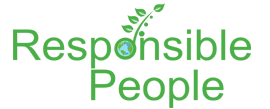 The Responsible People foundation is registered under the Peruvian Non-Profit Organization Act. With an annual contribution from
Inca Trail Machu
, we support our operating costs as well as a significant portion of project development costs.