Inca Trail Booking Policies
Book Online your Inca Trail ASAP with tour operator company. There are two types of companies that will try and sell you an Inca trail package: registered tour operators and middle men, otherwise known as endosars. The registered tour operators are a small quantity that run, sell, and operate their own Inca Trail Tours.
All operators will ask you for a deposit which is generally NON-REFUNDABLE. It is non-refundable simply because the MINISTERIO DE CULTURA does not give back the agencies any money when a passenger cancels or changes a date. The operator then has to re-apply for a new permit if passengers change dates. Inca Trail Tour Operators have different Payment methods.

There is no such thing as a WAITLIST/CANCELLATION LIST. If any agency/operator tells you that they can do this, they are simply not telling the truth and are operating illegally! Its as simple as if a passenger cancels their space is not given to anybody else - period!

Apart from the deposit, you will be required to give your current passport details of all the persons travelling with you on the Inca Trail. You will need to give the follow personal details

Family Name and Full Name
Passport Number
Date of birthday
Nationality

If this information is not supplied no agency can take out permits for you/others. The important part of this information is that you give the same passport details that you will be travelling with to Peru. There are various check points on the trail and they will check the agency documentation against your passport; if its does not match you will not be allowed entrance! If you are renewing your passport, you need to keep 2 photocopies of your old passport that you are going to hand in for renewal and you can apply with this information as long as you bring the photocopies with you or if you are able to keep your old passport, then travel with your old & new passport.
Inca Trail availability: Well, its very easy, just go to the Inca Trail Available. On the drop-down menu select the month you want to do the trek in and you will see how many spaces are still available. The trail is regulated to 500 persons per day. Support staff like guides and porters are also included into this allowance, so really only half of the 500 is for tourists. The high season generally runs from MAY TO SEPTEMBER/OCTOBER. Each year it varies, but you are advised that if you are travelling in the high season that you need to start booking your permits at least 5 months in advance. Book Inca Trail early!.

Inca Trail Students? If you are a student with a valid ISIC (international students card) then you are entitled to a discount. Again this may vary from tour operators, but should be around U$ 30 discount! In order to claim this discount you need to provide the agency with a scanned in copy of your card and travel with the card on the trail. If you do not have your card with you on the trail you will be obliged to pay the full fare.
Personal porters: The tour operator that you book with will ask you if you want the help of a personal porter to carry your extra luggage. This is a good idea if you are not used to hiking. It helps you enjoy the trail more! Rates.. You can then walk with just your daypack carrying whatever you need for the day like sunblock, rain jacket, camera, snacks, etc. Keep it light!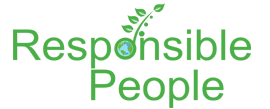 The Responsible People foundation is registered under the Peruvian Non-Profit Organization Act. With an annual contribution from
Inca Trail Machu
, we support our operating costs as well as a significant portion of project development costs.