For sightseeing, casual clothing and good walking shoes are desirable and appropiate, and most cities don't requiere formal clothes, even for evenings. If you are doing business in Peru, you'll need the same attire you would wear in U.S. and European cities: For men, suits and ties, for women, suits for day wear, and for evening, depending on the occasion -ask your host or hostess- a cocktail dress or just a nice suit with a dressy blouse.
Travel in Rain-Forest areas will requiere long-sleeve shirts, long pants, socks, sneakers, a hat, a light waterproof jacket, a bathing suit (if you want to swim), sunscreen, and insect repellent. You can never have too many large resealable plastic bags (bring a whole box), which are ideal for storing film, protecting official documents from rain and damp, and quarantining stinky socks.
If you are visiting the andes, Inca Trail, Machu Picchu or alternative trek, bring a jacket and sweater, or acquiere one of the handknit sweater or ponchos crowding the marketplaces. Evening temperatures in Cusco are rarely above the 50s. For beach vacations, you'll need lightweight sportswear, a bathing suits, a sun hat and lots of sunscreen. Peruvian are fairly conservative, so don't wear bathing suits or other revealing clothing away from the beach.
Other useful items include a Travel flashlight and extra batteries, a pocket knife with a bottle opener (put it in your checked luggage), a medical kit, binoculars, and a calculator to help with currency conversions. A sarong or light cotton blanket can have many uses: beach towel, picnic blanket, and cushion for hard seats and, most important, always travel with tissues or a roll of toilet paper as sometimes it is difficult to find in local restrooms.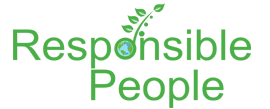 The Responsible People foundation is registered under the Peruvian Non-Profit Organization Act. With an annual contribution from
Inca Trail Machu
, we support our operating costs as well as a significant portion of project development costs.