Looking for adventure and a memorable experience in Peru? Here we have the place for you.
Rainbow Mountain also- known as mountain seven colors, is located in Vinicunca, province of Quipicanchis, Cusco. Its geological formations reveal all its glory and splendor making contrast with the bluest sky ever creating a wonderful barrier between its coast desert and the Amazon jungle. Rainbow Mountain is dominated by the majestic Ausangate (6384 m), one of the greatest "Apus" of this region. Rainbow mountain trip is one of the spectacular places at the Vilcanota Mountain range. It has a natural coloration and this is why, there are sedimentary stones in erosion. The most important fact is that the stone formation resembles a rainbow with its seven colors. Rainbow Mountain's height is of approximately 5,000m above sea level.
The colorful mountain of Vinicunca is due to a geological formation that has accumulated over time thanks to the combination of marine, lake and river elements.
This mixture of minerals dragged by the waters of the mountain range, the winds and the humidity has caused the oxidation of the place, giving the mountain this magical diversity of tonalities.
Scientists, geologists and experts in the matter affirm that this phenomenon was discovered recently due to the melting of the glaciers that covered the mountain and that received snow constantly until the beginning of the nineties.
See More:
If you are an adventurous traveler and you are planning to travel to Peru to hike this amazing place, this article is for you. Here you will find lots of information to plan and book your quota in advance.
The following Rainbow Mountain tips will help you make the most of a day trip and experience an incredible adventure.
Rainbow Mountain Tips
1. Acclimatize: It is strongly recommended to arrive to Cusco at least 4 days prior Rainbow Mountain hiking. Since the Ausangate Rainbow Mountains is at 6384m above sea level it is extremely important to acclimatize in Cusco city before your wonderful adventure. You can drink Coca leaves tea, "muña" tea or take "Soroche" (High altitude sickness) pills.
Tips And Travel: 10 Amazing Tips To Have an Awesome Experience At The Inca Trail
2. Look for a serious Travel Agency: Here in Cusco you can find lots of Travel Agencies, the most important thing to take into consideration is these agencies' years of experience and seriousness. Our suggestion is that you look for a Travel Agency online and then visit it when you arrive to Cusco. >Tierras Vivas Travel Agency has 10 years of experience so far with lots of satisfied and pleased customers. We invite you to take a look at our article and get a complete Rainbow Mountain guide.
3. Packing the essentials: You have to make sure you are taking all the things you need while trekking. You will be walking all the way through Ausangate Rainbow Mountain and you have to travel light. You need the following to have the greatest experience of your life. Warm clothes (in the evenings), use layers, rain pocho, sunscreen lotion, excellent trekking shoes (the path can get slippery and you need traction in your shoes to walk safely), lip balm.
4. Horses: If you need to relax a bit and enjoy the view you can do the Rainbow Mountain by Horse for only 75 soles approx. You can see riders all along the way up, so if you want to walk first and then complete the rest of the hike on horseback or vice versa they are willing to help you.
5. Toilets At the mountain you can find squat toilets in strategic places along the trek, use them appropriately.
6. Doing the hike on your own: Is it possible? You can do this hike on your own, but you must consider important aspects. First is the altitude and the vinicunca elevation ,when you start the hike it begins at 4,600m above sea level and reaches up to 5,100m above sea level, if you have breathing problems or you faint while hiking, who would help you? This is why at Tierras Vivas your well-being is extremely important, our suggestion is to do this trek with a Travel Agency in order to avoid accidents or problems while hiking.
7. Do not rush while hiking. To have one of the best tours of the rainbow mountain, take your time to experience every single detail of the hike. Walk at your own pace and forget about others' walking rhythm. You will never know how much you will miss if you do not see the spectacular view this mountain offers.
8. Keep yourself hydrated. Something very important about rainbow mountain travel is to know that your body will be working more than usual besides the high altitude sickness you must take into consideration drinking liquids in order to keep your body hydrated. Remember there are squat toilets on the way up, there will be no problems for you at all.
Rainbow Mountain Guide
9. Bring healthy snacks and fruits. Taking healthy snacks and fruits in your backpack is as important as keeping yourself hydrated. You need energy to keep on going and this is the way to do it. You need to eat but feel light for the hike, so no junk food.
10. You can do it. It is extremely important to have a positive attitude while having a wonderful experience such as hiking Rainbow Mountain. You must set a goal to do something different in your life. We at Tierras Vivas invite you to come and experience the greatest adventure of all. Come to Ausangate Rainbow Mountain!
No doubt these Rainbow Mountain tips will make your excursion an unforgettable adventure and much more bearable.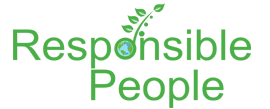 The Responsible People foundation is registered under the Peruvian Non-Profit Organization Act. With an annual contribution from
Inca Trail Machu
, we support our operating costs as well as a significant portion of project development costs.