The sacred Valley, Vilcamayo to the Incas, traces its winding, astronishingly beautiful course to the north-west of Cusco, known today as the Urubamba river - Valley of the Spiders - it's still easy to see why the Incas considered this a special place. In the upper sector, the stupendous ruins of Pisac dominate the broad alluvial valley floor: less than an hour by bus from Cusco, this is a site often compared to Machu Picchu in its towering elegance. Further downstream, beyond the ancient villages of Calca, Yucay and Urubamba, the road heads into the mountains at Ollantaytambo, a magnificent little town where a great temple-fortress clings to the sheer cliffs of the valley side. And eventually the valley twists below Machu Picchu itself, the most famous ruins in South America and a place which no matter how jaded you are, and however commercial it may at times seem, can never be a disappointment.

The classic way to arrive at Machu Picchu is from the three - five day hike over the stirring Inca trail, but even if you're not into walking the railway trip from Cusco or Ollantaytambo is a breathtaking experience in itself. Beyond Ollantaytambo the valley closes in around the tracks, the river begins to race, and the route becomes too tortuous for any road to follow.

If, after Machu Picchu, you're tempted to explore further afield, the evening train continues to Chaullay from where you can set out for the remote ruins of vilcabamba - Vitcos and Espiritu Pampa - The refuge of the last rebel Incas, set in superb hiking country. Final destination of this train is the jungle town of Quillabamba, the only amazon town reached by railway in Peru.

By road you can follow the Sacred Valley only as far as Ollantaytambo, from where a back route cuts across the hills (with frequent trucks and buses) to Chaullay and on to Quillabamba. a slower route turns away from the valley ay Calca, crossing a high pass before tracing the river Yanatile down to Kiteni, a small jungle village with access by road to Quillabamba and river routes deeper into the forest along the Urubamba, which here becomes navigable for the first time.
Max. elevation: 3, 000 m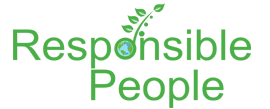 The Responsible People foundation is registered under the Peruvian Non-Profit Organization Act. With an annual contribution from
Inca Trail Machu
, we support our operating costs as well as a significant portion of project development costs.