For the sake of maintaining the Inca Trail and its surroundings, the Peruvian authorities now limit the number of Inca Trail trekking permits to 500 a day, including hikers, guides, porters and other support staff. Permits frequently sell out various months before and you have to reserve well in advance to obtain your place, especially if you want to go in high season between June and August.
We advise booking your permit at least four months in advance to prevent any letdowns. You can possibly find more economic flights in May, September and October, in the off season. Permit availability can change quickly and cannot be confirmed until it is reserved in the Inca Trail office (once the passport details are recieved and the deposit has been paid). Once authorized it is not possible to make any changes to your Inca Trail permit.
Inca Trail Booking
You need to supply us with your passport details when you request your Inca Trail. We cannot make a reservation without this. Your permit is connected to your name and passport number. If you change your passport after booking your Inca Trail permit or are planning on traveling with a different passport you need to also bring the passport you used to book your Inca Trail permit or you will not be allowed to hike the Inca Trail. It is very important to make sure that your passport is valid for 6 months.
Booking the Inca Trail & your deposit
When booking your tour you will pay your 50% deposit. We will send a confirmation invoice, which means your booking has been accepted and a contract exists.
If we are unable to confirm a tour we will refund your deposit in full. more information about the Inca Trail Booking 2023
Inca Trail Closure
The Inca Trail is closed once a year (in February) for maintainence and during this time we can offer you other tours to Machu Picchu. There are alternative treks the Inca Trail available where you can have a similar experience, which are usually not as difficult and follow the Urubamba River before ending as usual at the sungate at Machu Picchu.
Price Changes
Please note that all routes to Machu Picchu are subject to local regulations and prices for permits and transportation may change without notice. Although we will aim to deal with any changes ourselves, it may be inevitable to increase our prices accordingly even after you have booked or whilst on your tour.
Inca Trail Booking Step to Step With Inca Trail Machu
2. Select the tour you wish to book
3. Choose the date you want to book the Inca Trail
4. Choose a specific date to travel to the Inca Trail
5. Complete the information of the tour leader of the group
6. Add additional services to your reservation of the inca trail
7. Verify the total price of the tour and accept the service policies. Click to Registration and payment
8. Click to Registration and Payment
Top Inca Trail tours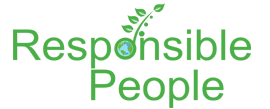 The Responsible People foundation is registered under the Peruvian Non-Profit Organization Act. With an annual contribution from
Inca Trail Machu
, we support our operating costs as well as a significant portion of project development costs.