All companies managing the Inca Trail must be certified and have an Inca Trail operators license. This license is issued annually each December. There are currently 226 registered operators (2022), with new agencies springing up each year. Many of these companies, however, may only operate a trek a couple of times a month during the high season and these treks are mainly private groups for overseas tour companies. Before you hurriedly sign up with any agency, its vital to comprehend some things about the industry. The most important thing is, that not all agencies are licensed tour operators. There are two types of companies that will try and sell you an Inca Trail package: registered tour operators and middle men, otherwise known as endosars. The registered tour operators are a small quantity that run, sell, and operate their own Inca Trail packages. The advocate that you speak with are the ones you will be working with directly, so if you any concerns you can go to them directly.
When making a Inca Trail booking you will be asked to pay a deposit of about 50%. This is needed by the company to buy your Inca Trail permit and reserve your train tickets to Machu Picchu. Always ensure that this deposit is paid to a company account and not to an account in the name of one of the employees. All companies listed in Part 1 below are well established and recommended in at least one major guidebook so you shouldn't have any problems. Many accept payment of the deposit by credit card or PayPal to their company account.
At the end of the day its all about your experience!
Inca Trail Prices 2022
Adult: USD 680
University student: USD 650
Kids under 18 years: USD 640
Adult: USD 450
University student: USD 430
Kids under 18 years: USD 430
Adult: USD 880
University student: USD 840
How long before make the Inca trail booking 2022?
Entrance tickets to the Inca Trail must be reserved with a minimum of 5 or 6 months before. However, if you plan to visit during May, June or July; You must make your Inca Trail book 2022 at least 7 or 8 months in advance.
2 day Inca Trail tickets are not that hard to get. It is recommended to make the reservation weeks in advance. In the months of May, June or July; try to reserve a month before.
Inca Trail Booking Advice
The following Inca Trail trekking companies have received consistently good reviews:
Inca Trail Trekking Companies Recommendations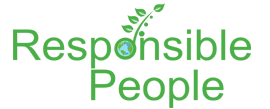 The Responsible People foundation is registered under the Peruvian Non-Profit Organization Act. With an annual contribution from
Inca Trail Machu
, we support our operating costs as well as a significant portion of project development costs.