The Southeastern Jungle gives access to three of the world's best natural reserves: the manu reserve, the National Park of Bahuaja-Sonene, and the Tambopata Reserve-Candamo. The combination contains six millon acres, making it the largest natural reserve of its kind on the planet. More than 1,250 different species of butterflies, 20,000 types of plants, 1,000 species ofbirda (13% of the world total), 200 varieties of mammals (7% of the world total), 120 species of reptiles, and 400 types of fish have been identified here. The temperature stays between 31º and 19º C/88º and 66ºF, usually on the higher end . but during a weather condition known as a "friaje", where cold air comes in from patagonia for several days at a time, the temperature can drop as low as 5°C/41ºF. Warn clothes become necessary. This also contributes to the natural diversity in the area. Rainy season is November-March, when water levels tend to be higher, but there is a little rain nearly every day.
Access to the area is limited. there are two majorpoints of entry. the frontier town of Puerto maldonado is the base for trips in Tambobamba and Bahuaja-Sonene and into bolivia and Brazil. Manu can be accessed by road from Cusco, or by a small plane to the Boca Manu airstrip. Either way you decide to go, the opportunities for seeng wildlife will not disappoint.
HIGHLIGHTS OF THE AMAZON
Manu Reserve - one of the most diverse areas on the planet. manu is once-in-a-lifetime experience.
Macaw clay licks - See hundreds, if not thousands, of macaws and other parrots feeding on the clay cliff sides at the world's largest clay licks.
Giant river otters - Playful and extremely rare; you´ll be lucky if you can spot one of these.
Puerto maldonado- Take a break from wildlife viewing and see how life operates in the Southeastern Jungle's largest city.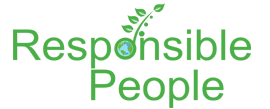 The Responsible People foundation is registered under the Peruvian Non-Profit Organization Act. With an annual contribution from
Inca Trail Machu
, we support our operating costs as well as a significant portion of project development costs.