In the past few years, the city of Cusco has evolved as far as concepts of service quality, as well as in the quantity and diversity of offer and demand of more specific services is concerned. A few years ago, the visitor who got to Cusco had the city, sacred valley and Machu Picchu as only options for visits. Today, this changed and there is a varied offer of services for who seeks new alternatives, such as participative, ecological, mystical, adventure and rural tourism.
Participative Tourism in Cusco
Tourism in peru is clearly participative or cultural, reaching an average 21 day stay per individual. We understand as participative the kind of tourism that develops around the live experience between the visitor and receptor family who teaches him/her about their daily habits and customs. It is the opportunity to live in farmers houses, learn about their life, customs and traditions such as plowing the fields with cattle, preparing bread and sow products of the area. Sharing a live experience in one of Cusco's Andean communities is a unique opportunity to get to know the Pacha Mama (Mother Earth in Quechua), the ayllus (Communities), as they are known and the ayni (reciprocity) are ways of social organization and traditions which have survived for hundred of years and the community members (Cumuneros), as they are also known, are very friendly people. Therefore, visitors to these areas, will live an unforgettable experience, as they will develop special mutual collaboration experience that will teach them something personal. But, it also is a search for environmental conservation, collaborating with reforestation of native plants and beneficial fruit trees. In these Ayllus, pure and biological food is obtained and eaten, such as quinua, corn of different colors, cañihua, kiwicha and maca which are only just a few of the wonderful products that can be appreciated in the region.

Tourism Cusco:
- Inti Raymi 2017
- Cusco and Machupicchu
- Cusco and Amazon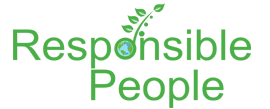 The Responsible People foundation is registered under the Peruvian Non-Profit Organization Act. With an annual contribution from
Inca Trail Machu
, we support our operating costs as well as a significant portion of project development costs.