Exploring the Inca Heartland
Cusco, now Peru's tourism capital, was once the majestic mountain capital of the Incas. Today, it is the ideal base to explore the various sites located in the aptly named Sacred Valley such as Pisac, Ollantaytambo, Tipón and Rumicolca. These sites and Machu Picchu, "The city in the cloud's", all showcase the Incas' Amazing graps of architecture and hydraulics. The circular terraces at Moray testify to their aptitude for agriculture, while the meticulous positioning of the giant granite blocks at Sacsayhuamán exemplifies their precise masonry skills. Spanish influence is on display too, especially in San Pedro de Andahuaylillas, a Unesco World Heritage listed church.
Sigts at a Glance
Towns and Cities
Archaeological Sites and Ruins
Moray and Salinas de Maras
Sacsayhuamán
Pikillacta and Rumicolca
Tipón
Tour
Tambomachay Tour
City Tour
Treks
Choquequirao Trek
Cachicata Trek
Church
San Pedro de Andahuaylillas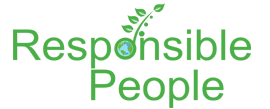 The Responsible People foundation is registered under the Peruvian Non-Profit Organization Act. With an annual contribution from
Inca Trail Machu
, we support our operating costs as well as a significant portion of project development costs.