Lost City of the Incas
This master work is the maximun representation of the great impulse of the spirit of a very highly developed culture which worshipped the elements and nature, building an offering to humanity in the Andean Mountain tops, in a sort of faithful act, clearly leaving its mystical mark. Its construction implicates the the stars and all terrestrial manifestation in with dwells the Spirit. It was built with emotion and abandoned in mystery, handing down areal stairs stuck to inconstant walls of endless symmetry, with its breathtaking architecture, surrounded by an incomparable natural beauty, in which harmony between cut stones and the jungle's exuberant green, elevate the soul to the summit, so that it might then descend to the abyss, int its awesome geography; enchanted and full of enigmas which remained silent like mysterious legends.
Machu Picchu is worthy of tales and epics, meanwhile it remains occulted in the andes natural labyrinths. It is a temple for worshipping life which resuscitates the past, giving new life to the temples priestesses, with their prayers of hope, as well as to wise amautas meditating on the essence of things and imposing forests and mountains around, in whose entrails roars the Vilcanota river that, further down, goes through the amazonian plains. this sanctuary of the incas was one of last constructions that served a refuge to amautas (spiritual scientists) and priestesses who, in enigmatic ceremonies and cults, left their mark in the cosmic memory, with their oracles, altars for offerings to long since gone gods, leaving as inheritance to their children, endless stairs, purification pools and solar clocks, secret tombs and altars dedicated to lightning and thunder, well, its construction seems to be part of the world's first ages and thus blends with the senses developed in their maximum communion with the andes, everything is there, infinite and eternal.


Tours Related to Machu Picchu: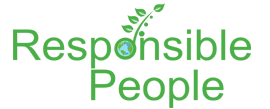 The Responsible People foundation is registered under the Peruvian Non-Profit Organization Act. With an annual contribution from
Inca Trail Machu
, we support our operating costs as well as a significant portion of project development costs.