The massive Andes mountain range divides the country down the middle, with dense jungle one one side covering 60 percent of Peru's landmass, and sandly desert edging the coast on the other side. Unique animal and plant life flourish across all regions, which are also dotted with magnificent examples of ancient civilizations including the Nazca Lines,Chan Chan, Chavín de Huántar, and Machu Picchu. The colonial monasteries and churches evoke the Spanish conquest in myriad towns and isolated villages.
Kuélap-Is an imposing Pre-inca walled city perched above Río Urubamba.
Museo Tumbas Reales de Sipán- Showcases the amazing archaeological finds of the royal Tombs of Sipan, dubbed "The riches tomb of the new World" for all the beautifully crafted artifacts unearthed.
Chavín de Huantar- Is one of the best preserved Chavín sites and provides an insight into their sophisticated construction and artistic skills.
Reserva Nacional de Paracas- Is the country's largest area of protected coastline, teeming with wildlife. Towering cliffs fringe the beaches along some of the richest seas in the world.
Reserva Nacional Pacaya Samiria- Peru´s largest reserve, covers a huge swathe of original Amazon rain forest. It is the ideal place for boat trips, wildlife-spotting, and treks through the jungle.
Huancayo to Lima-Is among the most spectacular train journeys in the world and was, until recently, the bigbest too the route passes,through some breath taking Andean scenery.
Machu Picchu- The lost city of the Incas, is the most famous archaeological site in South America. The mistcloaked citadel is a big draw with tourists owing to its grandeur and the immense sense of mystery surrounding it.
Lake Titicaca-Legendary birhplace of the first Inca, is a place of folklore and traditional ways of life. The world's highest navigable lake is dotted with islands,some of which are man-made from reeds.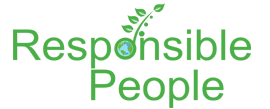 The Responsible People foundation is registered under the Peruvian Non-Profit Organization Act. With an annual contribution from
Inca Trail Machu
, we support our operating costs as well as a significant portion of project development costs.