There are several ways to get to the ruins of Machu Picchu, from express tours of a day, to hiking several days to reach the magical citadel. Since the 70s, routes and trekking circuits have been added that have expanded the possibilities to reach the Sacred City. In this article we explain you the differences between two main trekking routes to Machu Picchu city: Salkantay Trek vs Inca Trail.
Salkantay Trek

Inca Trail

Duration:

4 days / 3 nights

5 days / 4 nights

Total Route:

43 km - 26.72 miles

65 km - 40.4 miles

Starting point:

Km 82 of the Cusco - Machu Picchu railway line, in the town of Huayllabamba, 1 hour and a half from Cusco.

Village of Challacancha which is 3 hours and a half from Cusco. Before, you must pass through the town of Mollepata.

Itinerary:

1st day: Cusco - Huayllabamba
2nd day: Huayllabamba - Pacaymayo
3rd day: Pacaymayo - Wiñaywayna
4th day: Wiñaywayna - Machu Picchu
1st day: Cusco - Challacancha
2nd day: Soraypampa - Challway
3rd day: Challway - Sahuayaco Beach
4th day: Llactapata - Aguas Calientes
5th day: Aguas Calientes - Machu Picchu

Degree of difficulty:

Moderate

High
The Salkantay Trek
Advantages of the Salkantay Trek
Disadvantages of Salkantay
The Inca Trail
Advantages of the Inca Trail
Disadvantages of the Inca Trail
Salkantay Trek vs Inca Trail - Which to choose?
In case you want to know in depth the history of the ancient Incas or want a challenge for your physique, the old Inca Trail is the best option. While it can be difficult to find and buy tickets for this trek, it is definitely worth it. If your budget is limited and you planned it with less anticipation, you should take Salkantay. The Salkantay Trail is recommended for nature lovers and anyone who wants to get out of the routine.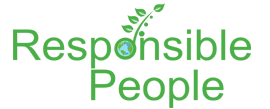 The Responsible People foundation is registered under the Peruvian Non-Profit Organization Act. With an annual contribution from
Inca Trail Machu
, we support our operating costs as well as a significant portion of project development costs.