The Amazon is a privileged destination because of the natural landscapes it has, the biodiversity that inhabits it, the ancestral customs of its inhabitants and its delicious cuisine with a jungle flavor that will delight the most demanding.
The Jungle of Peru has its very special charms that will captivate you as soon as you get off the plane and make contact with the air, the weather and the happiness of its people. But for everything to be perfect, you should carry a few things that our sales executives specializing in trips to the jungle, consider very important. Here we tell you
If you go on an Amazon Rainforest vacation, knowing what to bring, especially the first time, can be difficult. We have prepared a list of what to wear in the Amazon Peru so you have the best possible experience.
What to wear in the Amazon Peru?
You will need to wear clothes that you can put on in layers that dry quickly because in tropical climates there is a lot of humidity and unpredictable rain showers. Light colors are better so you do not get too hot in the sun and to help you notice if you have a bug on top! We suggest the following list of clothes to pack for your Amazon travel:
Long sleeve t-shirts. It's hot, yes, but when it comes to avoiding mosquito bites, it does not matter. And remember that the plants of the Amazon also sting so you want to avoid rubbing them with your skin! Wear at least 2 or 3 shirts or long-sleeved shirts that are breathable but not too thin since mosquitoes also sting through the fabric!
Pants. Once again, long and breathable like the shirts. I would recommend at least 2 in case you get wet or dirty. Those who have a zipper that transforms into shorts are useful although I personally do not like them ...
Waterproof or poncho. It can be cold at night and it can certainly rain. In the lodges they can lend you one but it is better to be prepared.
Sturdy shoes. It is not necessary to wear mountain boots since we are not going to do climbing. A pair of basic sneakers that do not mind spoiling or getting wet are worth it. Do not forget about 3-4 pairs of socks and always wear them because there are so many mosquitoes and insects hanging around the ground that they love their feet.
Head and hair accessories. Do not forget a wide-brimmed hat or a cap. Once again, the sun is stronger than you think. The weather is quite sticky too, so it also has rubber bands and hair
Other clothes and accessories that you should take to the Amazon rainforest tours include quick drying socks, comfortable shoes for when you are relaxing, a sweater or jacket for cool nights and if there is any cold front during your stay, thin shorts, cool sleepwear, swimwear, sunglasses.
In addition to what to wear in the Amazon Peru, we reccomend you to take:
Sunscreen
Camera and related accessories: charger, memory card (s), possibly an additional battery, tripod, etc.
Plug adapter
Flashlight with batteries
A copy of your passport for checkpoints
Cash
Your usual medications and bathroom items
Quick dry towel if not provided by the lodging
Toilet paper
Other tips for your trip to the Amazon
However, even if you always visit with the respective guides, if you do not follow some advice it can be a very dangerous trip.
In the suitcase: Wear comfortable clothes, cotton and light colors. Dark tones attract insects. Wear very closed shoes or high boots, especially in swampy areas. Make your garment long-sleeved, to avoid insect bites.
In the kit: Take analgesics and antihistamines, they will be useful for headaches or discomfort due to the sun or insect bites. Have a repellent and sunscreen on hand. Get vaccinated against yellow fever and tetanus before traveling.
The canteen: The tropical heat will make you dehydrate very quickly, it is necessary to carry plenty of liquid and be drinking constantly. Do not drink enough at one time or it will be much worse, you have to drink little but every 10 minutes.
Contact with the indigenous: If you have the opportunity to visit an indigenous community, respect its inhabitants. Before taking your camera to take pictures or record, ask for permission. You should know that in some communities, asking for coins when you want to take pictures has become a habit.
A prepared guide: Walking through the jungle can be synonymous with the adventure of your life, but in reality it can be extremely difficult and dangerous. Always be accompanied by an expert guide during an Amazon forest tour.
Moisture: Moisture can greatly affect your technological devices. Store your gadgets in sealed plastic bags so they do not deteriorate.
Light baggage: We are going to the jungle, not to the next 5 star hotel. If you are with heavy luggage, everything will be bad for you and you will have a bad experience. The ideal is to carry a single backpack
Travel Insurance: In any case, the first and most important thing when you visit Peru, is that you should buy travel insurance online. If you travel without travel insurance and have any "unforeseen", you will have to pay a lot of money. It is better to travel with peace of mind if you have a logistical or medical problem.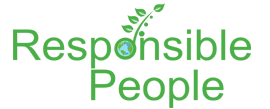 The Responsible People foundation is registered under the Peruvian Non-Profit Organization Act. With an annual contribution from
Inca Trail Machu
, we support our operating costs as well as a significant portion of project development costs.